Today marks 6 months since Ming had his leg amputated! It feels like it's been forever but it's only been a short amount of time. Ming is doing wonderful and you can hardly even tell he's missing a leg. He does seem to have his down days but I would expect that.
He is a very spoilt boy and our whole house feels like its full of his toys. Every month on the 25th he gets new toys and a special dinner.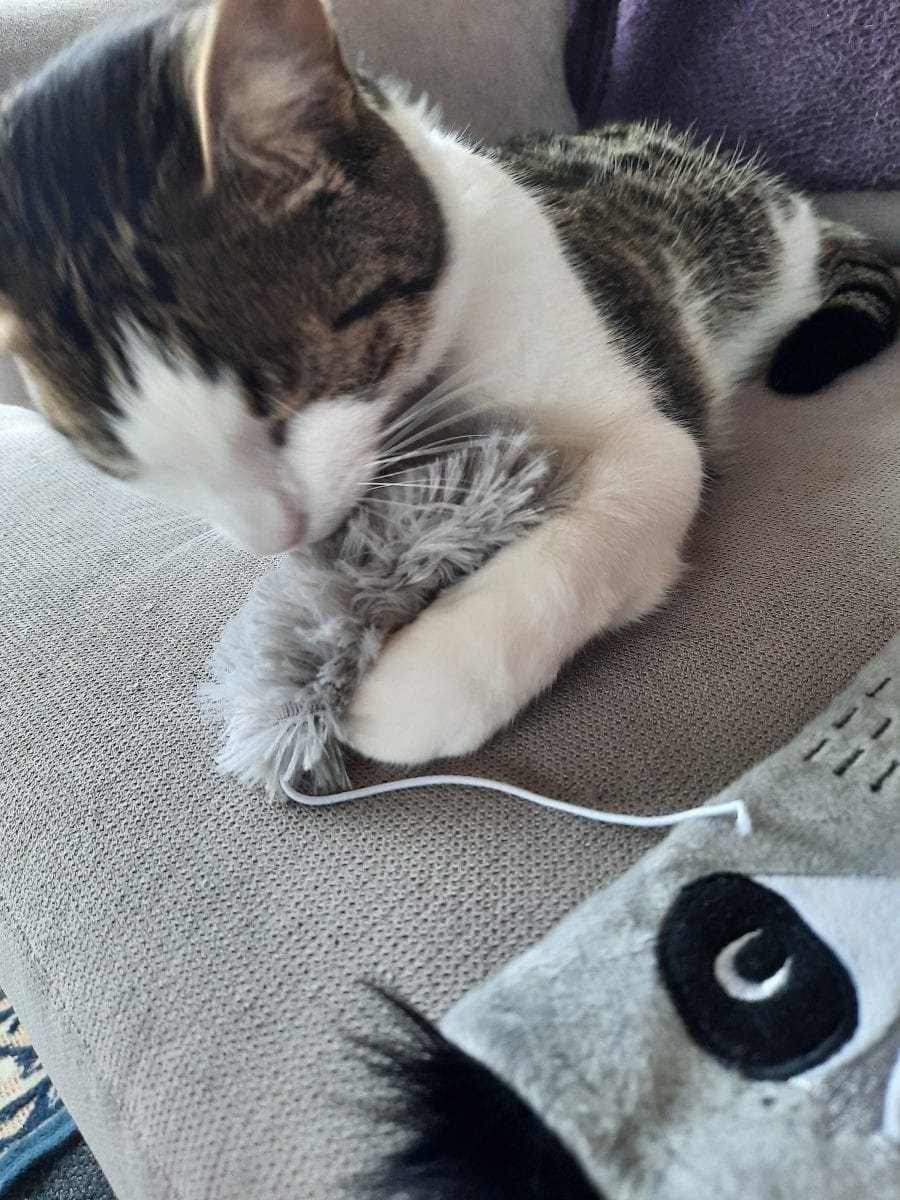 What have I learned in the 6 months of Ming being a Tripawd?
I needed to have a lot of patience! Ming didn't heal overnight. It definitely took a while for him to feel better and adjust to his new life.
He will get better! I told myself many times Ming wasn't going to get better which I now regret. He is doing absolutely amazing and is living his best life!
He can overcome anything! I always felt the need to help him, and sometimes I still do. But cats seem to always find a way whether they have 4 legs or not and he is able to get himself to his favourite perches all on his own.
He will have his down days! I'm not sure if this is due to his leg, but ever since his amputation he has his down days. Days where he doesn't want to get up, doesn't want to play, doesn't want to climb. It scares me and I want to take him to the vet but then the next day he is just up and playing! This only happens maybe once a month and I'm not too sure what it is.
He is still my best friend! While in pain there were a few times he lashed out at me. I knew he was still my best friend because he would come sit on my lap and sleep on my bed every night. I don't blame him for lashing out, he went through so much.
I can't believe how far Ming has come in 6 months. I'm still very thankful he is still with me and we get to be best friends forever 🙂